Car Wash Services
Between our express exterior car wash and onsite vacuum services, we've got you and your vehicle covered!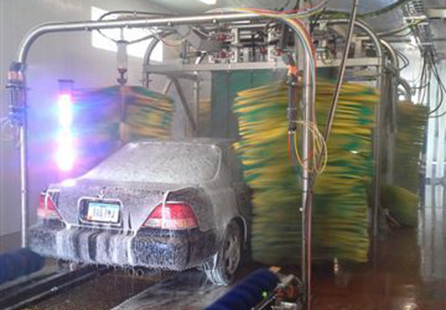 Express Automatic Wash
Our advanced automatic wash equipment does all the hard work of prepping, cleaning, and drying your vehicle with our various automatic wash packages.
Vacuums
Finish off your visit with a nice interior vacuum clean of your vehicle using our high powered vacuums and feel great on the inside and out.
Dog Wash
Our premium dog washing station ensures your dog will never stand in water or hair. It's safe, convenient, and well-maintained.
Vending
Check out our wide selection of vehicle care products through our onsite vending machines to add the finishing touches to your vehicle cleaning experience.